K-9 Kampus
About
K-9 Kampus is more than a pet boarding center. Our six-acre complex offers onsite training, boarding, grooming, transportation, classes, and events that are sure to enrich you and your pets life. We emphasize a healthy, pleasant environment, with natural light, fresh air, in floor radiant heat, and spacious accommodations with privacy walls.
Family owned business
Our buildings are heated and air conditioned
We offer large indoor/outdoor runs
Beautiful country atmosphere
Super clean surroundings
See The Difference For Yourself
We have an open-door policy. Visit us anytime during regular business hours and see the difference. We encourage everyone to tour our facility before or when you bring your pet in to board.
We offer a one-time FREE 4-hour boarding for anyone who is planning on boarding their pet for the first time.
Enrichment Center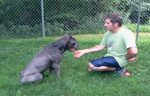 Robert Hafer is our on-site dog trainer. Bob lives just down the road from K-9 Kampus and presently has 4 dogs and 2 cats, Dougan, Hilda, Hagar, Harley, Peggy Sue, and James. Bob has been teaching for the past 8 years and presently volunteers with the Gift of Sunshine www.thegiftofsunshine.org In the past he helped them train dogs to assist people with disabilities, he presently conducts dog obedience classes in Hellertown with the proceeds going to the Gift of Sunshine. Bob also is trained to test your pet to become the best he can be by going through the Canine Good Citizen Test. Check out our schedule of events and turn your pet into a Canine Good Citizen!
In The Community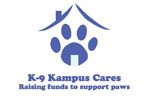 K-9 Kampus is proud to introduce its new in-house charity, K-9 Kampus Cares! This charity will help Lehigh Valley organizations in their care of animals in need, as well as groups that aid during emergencies and disasters. K-9 Kampus has been actively involved with Lehigh Valley CART (County Animal Response Team) which is considered the Red Cross for animals during a disaster or emergency. We realized the difficulties the animal groups have in raising funds and we decided to help! We are working to host monthly fund-raising events in support of these groups. Come out to our 6-acre complex and spend quality family friendly time with your pooch and help us "Raise Funds to Support Paws!"